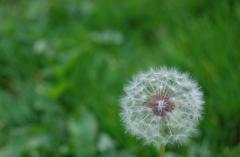 In February of 2012, the United Church of Christ Justice and Witness Ministry launched the new UCC Environmental Justice Center at the Pilgrim Firs Conference Center in Port Orchard. In the fall of 2012, the curriculum offered at Pilgrim Firs was shared with members of FIUCC in an Environmental Justice Study. Participants in the study formed an Environmental Justice Ministry whose mission is to engage the community in conversation about how people of faith can work for a sustainable, healthy, and more inclusive community and world.

The group recognized that climate change, pollution, dwindling resources, food production and distribution, and many other environmental issues place a disproportionate burden on poor communities and communities of color while threatening the health of the planet. The impact of coal transport through the northwest, and problems associated with the Puget Sound aquaculture industry were recognized and added to the study.

Initial actions taken by the new EJ ministry include collecting signatures to put GMO labeling on the state ballot, reinstating the purchase of Fair Trade coffee for use at all FIUCC events, and expansion of the church recycling program.

You are invited to join in future conversations and plans as we work together to develop our understandings of EJ issues and renew our commitment to act on what it means to be stewards of God's Great Creation and messengers of hope.

Together, as a community of faith, we can make a difference!
Watch for more news and information from the Environmental Justice Ministry in the church newsletter, The Bridge, and join us in discussion and action!